Teachers
Gen-la Kelsang Dekyong
Gen-la Kelsang Dekyong is the General Spiritual Director of NKT-IKBU and Resident Teacher at Manjushri KMC, the mother centre of the NKT.
She has been a student of Venerable Geshe Kelsang Gyatso for over thirty years, sincerely training under his guidance in all aspects of Kadam Dharma. She is recognized as a fully qualified Dharma Teacher of both Sutra and Tantra.
Gen-la teaches at major events around the world, and over the years has touched the hearts of thousands of people whom she has inspired to integrate Buddha's teachings into their modern daily lives.
For Kadampa practitioners, her good heart, powerful teachings and sincere, inspiring example are unequalled.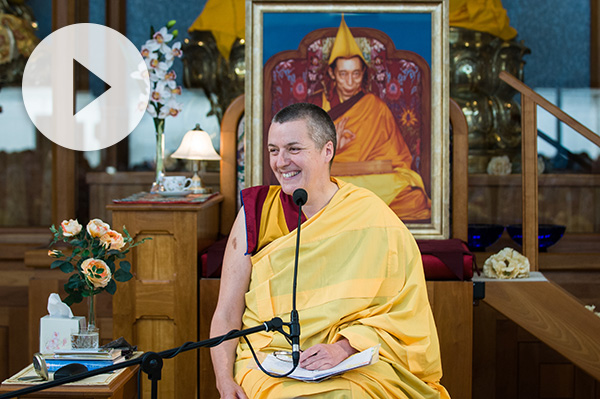 ---
Gen Kelsang Rabten
Gen Kelsang Rabten is the National Spiritual Director of the New Kadampa Tradition in Australia, New Zealand & South East Asia. He is also the Resident Teacher at KMC Hong Kong. Gen Rabten will guide the retreat during the Festival.
---
Kelsang Shechog
Kelsang Shechog is the Resident Teacher at Kadampa Meditation Centre Wellington. She will guide the meditations during the Festival.